BUSINESS INTELLIGENCE
BI – INFORMED DECISION-MAKING BASED ON PRECISE DATA ANALYSIS
SAP BI –

BUSINESS INTELLIGENCE
INFORMED DECISION-MAKING BASED ON PRECISE DATA ANALYSIS
Stop taking stabs in the dark and instead quickly access relevant information with the aid of key indicators and realtime data – t his is BI/business intelligence. Using business intelligence tools such as those from SAP , MicroStrategy and Microsoft Power BI, you can optimise reporting using customised and content-based analyses, highly informative reports and actionable insights. Gain new, deep insights into your business and increase not only your ROI, but  also your revenues and profits.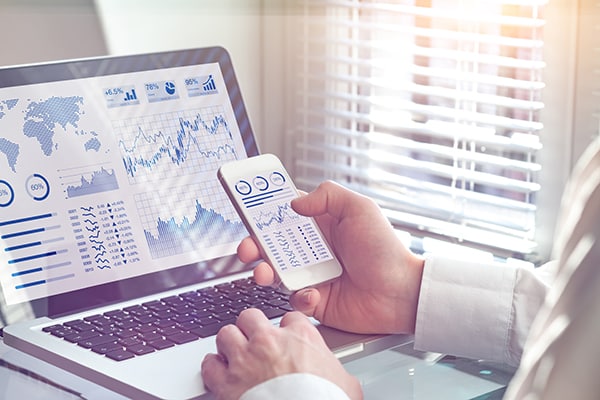 MORE GROWTH 
WITH NETWORKED DATA, ACCELLERATED ANALYSIS AND DETAILED REPORTING
Transparency is a key advantage for ensuring successful business results. Linking data and  analytical processes helps you gain new insights and generate further growth. Using modern and intuitive SAP BI tools you can quickly  select relevant data, analyse it at the push of a button and easily  prepare clear reports. Furthermore, data warehouse technology  gives you the opportunity  to bundle analysis data in a central, mandatory location so that you can shape your planning processes collectively.