BECOME PART OF ACOPA
Anything is possible at ACOPA. Employees who are committed to what they do and who continue to develop professionally even have the chance to become ACOPA partners. 
As innovation is a cornerstone of our business, we are constantly on the lookout for the solutions of tomorrow. For our employees, this means that creative ideas are always welcome and that new teams are always being appointed to cover and specialise in new fields. This gives employees the opportunity  to continuously develop their skills and knowledge and to take on responsibility for getting new developments off the ground. It never gets boring as there is always something new to learn. Training courses are naturally a part of this learning process and ACOPA will even cover the costs of participation if it will benefit our business.
"I appreciate the flexibility, freedom, responsibility at ACOPA."
"ACOPA highly supports and motivates me."
"I enjoy the great freedom and the responsibility that comes with it, because I can develop much better than elsewhere. I can also speak openly without fear of saying something wrong."
"Interdisciplinary skills are encouraged, and you have the chance to get involved in every expertise you have. It never gets boring even if your core task calms down."
"I consider my tasks to be very appropriate. I have the chance to organize myself and with my young age I already have a lot of responsibility to take over in internal and external projects."
"Very transparent. The colleagues and managers are helping each other. I am constantly learning things through my tasks at ACOPA."
"Very versatile, always new challenges, never boring, time flies - great colleagues."
"Interdisciplinary skills are encouraged, and you have the opportunity to be involved according to your expertise. So, it never gets boring, even if the main activity becomes less."
"The tasks at ACOPA are versatile. One gets responsibility and therefore also development possibilities. ACOPA asks you in which direction you want to develop and enables you to become even better at what you really like."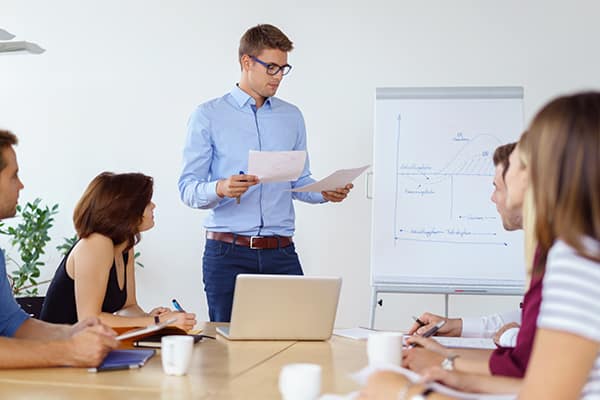 "Target-oriented work and flexible working times enable a work-life balance."
"The company appreciates a balanced relationship between work and leisure. The managers encourage you to spend your free time with your family and thus take away the pressure of work."
"The work-life balance at ACOPA is very well regulated by the flextime/trusted working hours. This enables me to organize my working time better and more effective, so that also private appointments can be handled very well."
"I may reduce overtime at any time, as long as my project allows it. Vacations can also be taken freely - after consultation."
"You can plan your day very flexibly."
"The freedom of planning my time as I prefer is a definite plus. Depending on project obligations I can use my time for work, trainings and internal matters just as it is necessary."
"The trust-based working time allows you to organize your working time freely and to organize your tasks well. In this way, appointments can also be kept well."
Humanity and diversity are important to us. Are you committed to what you do? So are we! Individuals matter to us and we take care of our employees so that they can enjoy a high quality of life even in their free time. This is because: Happy  employees are more productive employees. We want to build long-term relationships, both with our customers and our employees/colleagues. Our team is international and ethnically diverse. Do you come from abroad and need to learn German? We will make sure that you can attend your language courses. The needs of our employees are very important to us.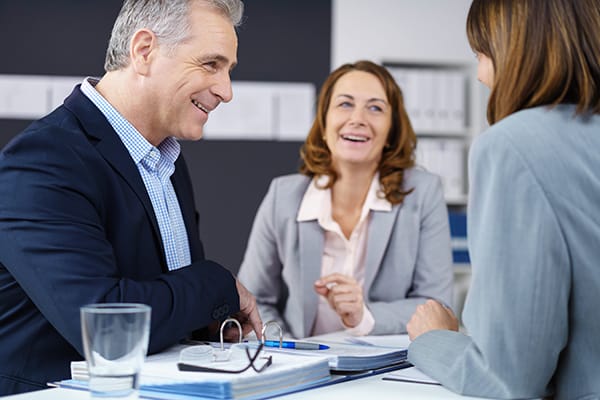 Studying for a Bachelor of Science in Business Informatics with us allows you to choose between several different specialisms. Would you like to dive into the world of programming and explore the field of software engineering? Or do you enjoy close contact with customers and would like to work in the field of IT consulting? During this three-year degree programme, you will alternately spend 3 months at our partner university, FHDW in Mettmann , Germany, and 3 months working in-house with us.
CAREER DEVELOPMENT
Anything is possible at ACOPA. Employees who go above and beyond and are committed to their role have a direct chance of progressing to become an ACOPA partner.
DUAL Studies
As a working student at ACOPA, you can get a good insight into the work life and already make your first experiences at customer projects.
Junior Consultant
You can continue as a junior consultant. Junior consultants must hold a relevant degree (e.g.  in Business Informatics) or other relevant qualification  and have practical experience in the sector. You will have a manager who is your direct superior and will look after your needs and provide you with tasks.
Consultant
As a consultant, you will already be able to work more independently and be familiar with the day-to-day work of a consultant. You will have gained deeper knowledge of one or two specialist areas and know the application procedure for a consultation. Your manager will still be there to assist you. 
Senior Consultant
As a senior consultant, you will know what needs to be done and rarely need to refer to your manager – after all, you are progressing to fill this role yourself. You must have at least 4-5 years of experience and be a specialist in a particular topic or module. You must also be proficient in many other modules.
Manager
As a manager, your focus is on customer acquisition and customer care  as well as technical matters and tasks. You also have a team to coordinate. Managers ensure that there are always enough projects for themselves and their teams and in this way contribute to the success of ACOPA.
Associate Partner
As an associate partner, you are directly involved in the running of the company and help to shape its success.
Senior SAP Consultant SCM / IBP Digital Supply Chain (m/f/d)
Senior SAP Consultant PP/DS (m/f/d)
Developer SAP Cloud Platform / Fiori / ABAP (m/f/d)
SAP

 

Consultant SCM (m/f/d)
(Senior) Business Analyst IT Infrastructure (m/f/d)
(Senior) Business Analyst E2E Business Processes (m/f/d)
SPECULATIVE APPLICATION
Are you passionate about providing practical solutions to complex problems in a fast-paced, customer-focused environment? Then we would love to hear from you, because we are always on the lookout for dedicated and success-oriented employees. Even if our current job openings do not show any suitable vacancies, please contact us and let us know what you are looking for.
ADDITIONAL INFORMATION
Contact person: HR Department
Phone number: +49 (0) 202/27110540
Email: karriere@acopa.de
Are you interested? We are looking forward to hearing from you!
Send us your complete application with cover letter, resume and references.