CYBERSECURITY
Availability, integrity, confidentiality and authenticity
CYBERSECURITY
Turn a necessity into a competitive advantage
Digitalisation is a key growth driver for the economy. Ultimately it opens up new markets , accelerates product development, saves money and time through the use of digital methods and generally improves business processes. At the same time, digitalisation also means that our society becomes exposed to new  risks. Insecure infrastructures, such as insufficiently protected devices (computers, smartphones), represent ideal entry points for malicious hackers to secretly access data in your company network or install malware. We can help you  to protect yourself.
It is essential to deal with the dangers and risks of the dynamic, networked and programmable world to prevent such a scenario from arising and to minimise  the risks to your business. Cybersecurity should not be seen as a necessary evil: our experience shows that meeting industry standards for cybersecurity (ISO 27000, IEC 62443) increasingly represents a competitive advantage for businesses. In some sectors, cybersecurity is now an indispensable element of a company's competitive capability.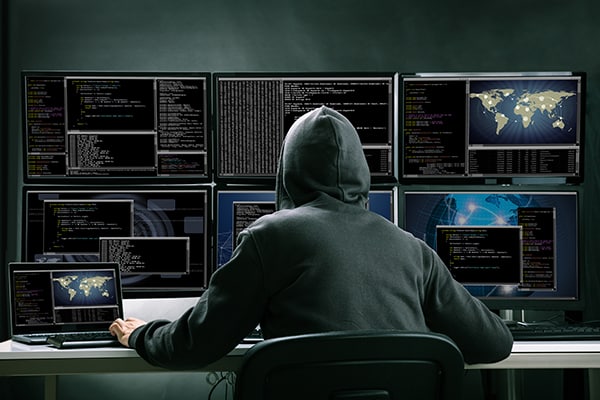 Custom cybersecurity solutions for industry, public authorities and other institutions
Would you like to establish cybersecurity in your business? Are you unsure whether your business meets all current cybersecurity standards? We have developed and established security standards in many leading German and international companies in collaboration with our partners of many years, Sonarlock, Hardsecure and Breuer Cyber- und Datensicherheit. We would be happy to take a look at your needs and work with you to design a custom solution to ensure you are well protected in accordance with the law and security standards. We would also be happy to provide you with a selection of references on request.
OUR CYBERSECURITY SOLUTIONS INCLUDE