SAP ABAP
Advanced Business Application Programming – the name says it all
SAP ABAP 



Smooth operation of your SAP modules – everything starts with the developers
ABAP stands for Advanced Business Application Programming and embodies SAP's proprietary programming language. This programming language forms the basis of many SAP modules.
Alongside understanding business logic, our developers are familiar with supply chain processes and have gained deep insights into the SAP data model, programs, functions and interfaces over many years. This allows them to provide effective support for modernising existing SAP systems or simplify your processes in SAP just by improving the existing ABAP programming. ABAP developers put everything in place to ensure your applications run smoothly. With ACOPA, you have the best developers at your side. They ensure the lowest possible system load and adapt your SAP modules to meet future process and market requirements.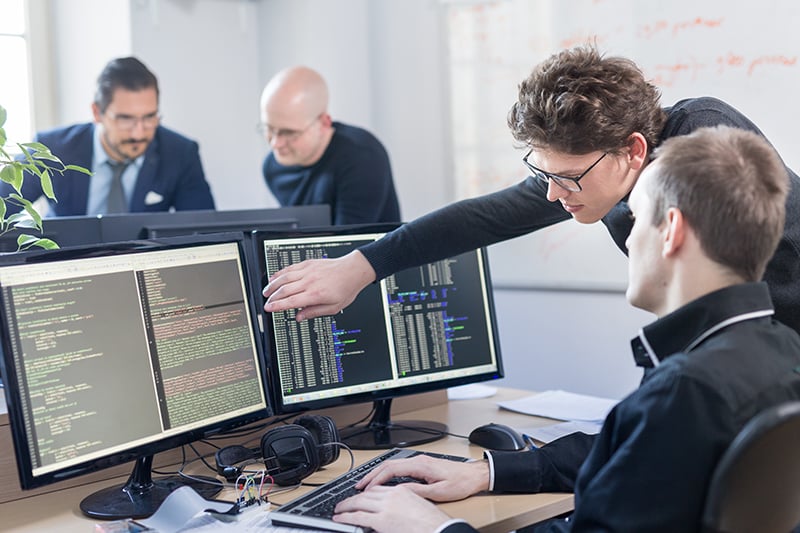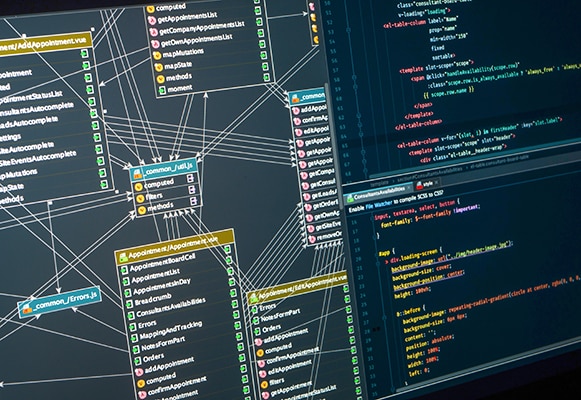 We make this happen using our knowledge of key standard concepts and tools used in SAP systems. We keep our knowledge up-to-date with regular training. As well as undertaking the programming work, our experts also act as the interface between management, customers and IT project managers.
 ABAP is a procedural language to which object-oriented language elements and concepts have been added by using the ABAP OO (objects) extension. The two versions are connected. ABAP OO can be used with interfaces (to databases) and classes (meaning global, local and abstract classes in this context).